Commercial Kitchen Flooring Cape Coral Fl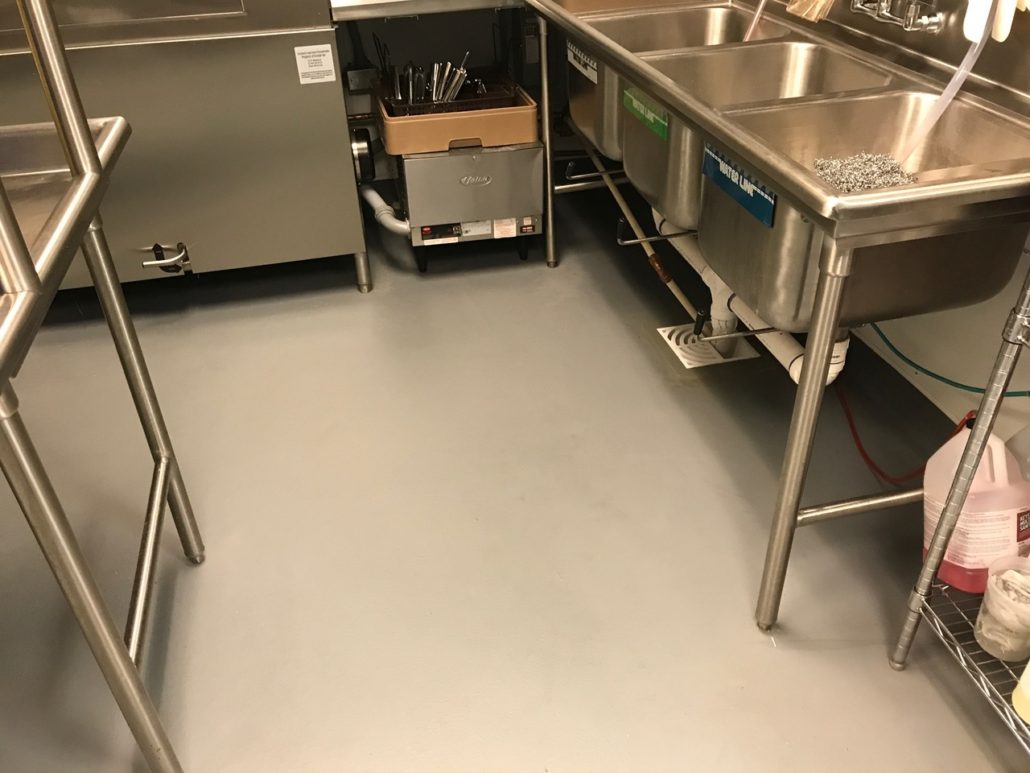 WHAT IS FOOD GRADE FLOORING
Image Custom Coatings seamless epoxy flooring solutions are a guarantee that you will meet USDA and FDA standards in everything from major food processing plants to upscale restaurants.
When it comes to flooring, commercial kitchens and food and beverage facilities provide a unique set of difficulties. Exposure to caustic chemicals, alkali, hot oils, often used high-pressure hoses, permanently wet environments, and temperature extremes pose health and safety risks. In addition, they may contribute to the development of food-borne illnesses. To ensure you stay in business, selecting a floor that will offer a secure working environment, assure food safety, and adhere to USDA, FDA, OSHA, and local health department requirements is crucial.
Epoxy flooring systems from Image Custom Coatings offer incredibly tough surfaces that can withstand extreme chemical and alkali exposure, are antibacterial, constantly damp, and withstand thermal shock. They also ensure safe working environments by reducing the chance of slip-and-fall accidents. Our seamless floor systems work directly under your feet to keep your operation running while being safe, hygienic and slip-resistant even when wet.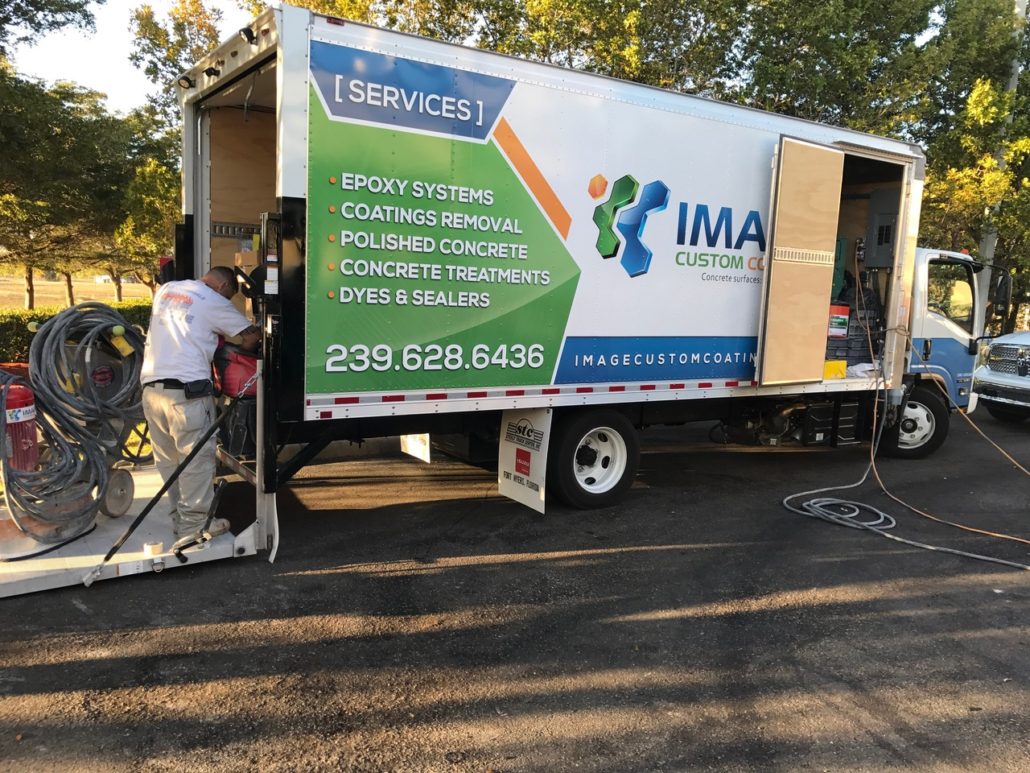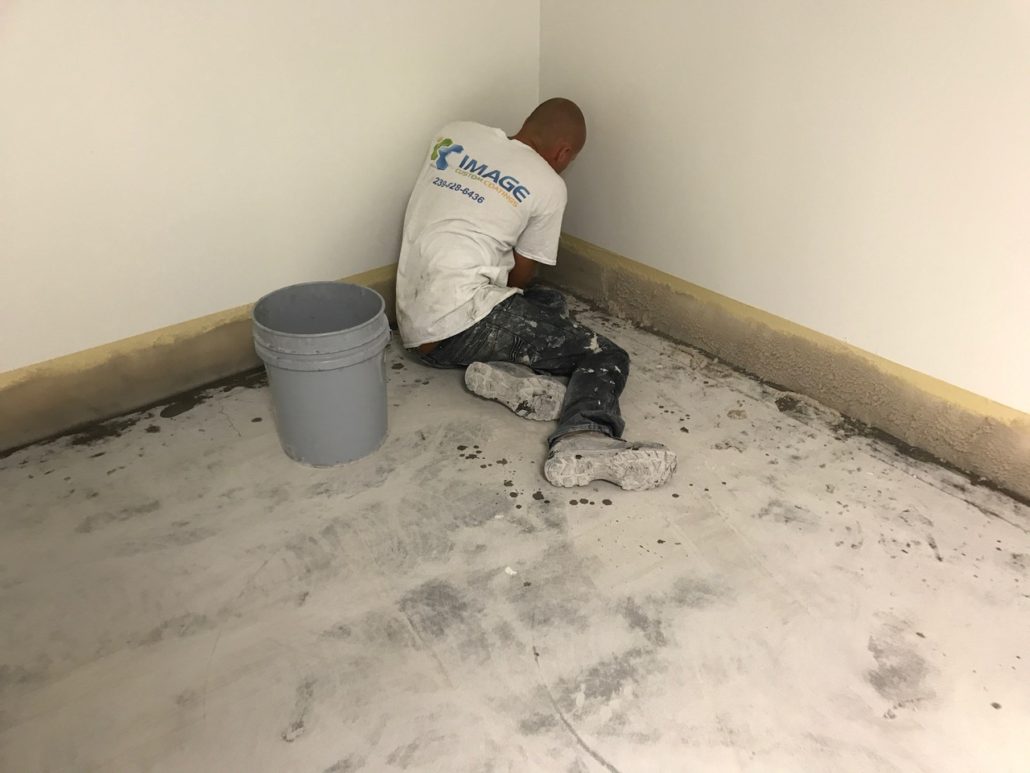 HAVE A LARGE COMMERCIAL KITCHEN PROJECT?
We would be delighted to speak with you about your larger requirements and tight time frames. We have a certified team of employees with heavy duty equipment that delivers a number of large projects each month, all of which require large-scale flooring work to be completed within a short time frame. Get in touch today! Call: 239-628-6436
FORT MYERS FOOD GRADE FLOORING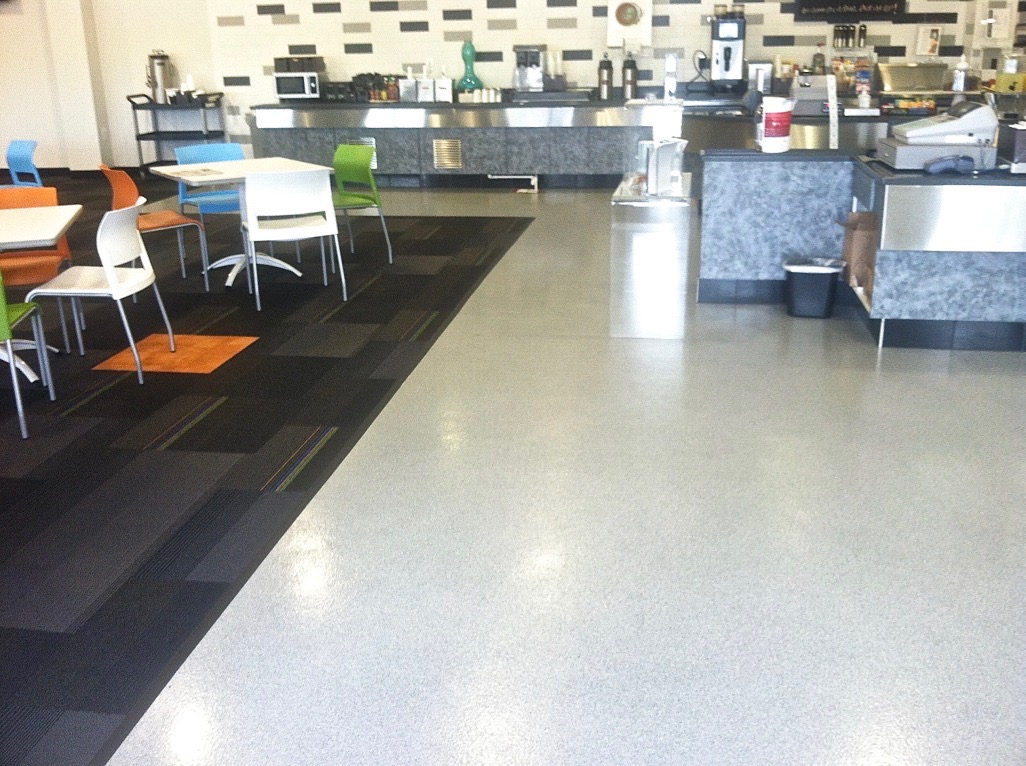 Food-grade flooring can be found wherever food is handled. Examples of areas where food is prepared include butcheries, delis, meatworks, abattoirs, supermarket produce sections, chillers, and freezers.
Daily, food grade flooring suffers damage from trolleys, heavy foot traffic, forklifts, hot oil spills, acids, and fats. Special epoxy and urethane cement floors satisfy these requirements, which are impervious to fluids and incapable of producing bacteria. Regarding current flooring options for food safety, epoxy and urethane cement are by far the best on the market.
Call Image Custom Coatings today to discuss your commercial kitchen floor requirements: 239-628-6436
COMMERCIAL KITCHEN EPOXY COVING
Do you work in the food industry and are curious about epoxy coving? An epoxy cove base is the half-round that surrounds the perimeter of your food-grade floor where it meets the wall. Epoxy coving keeps water out of the corners of your food-grade floor and keeps liquids from soaking into the wall, which leads to bacteria growth.
EPOXY COVING INSTALLATION

Quartz sand or dry kiln sand and epoxy resin are the two materials used to make epoxy coving. After the arrowhead is positioned, the floor and wall parts where the coving will be installed are coated with epoxy batter/primer. Following the priming of a portion of the surface, the coving mixture is spread out and applied using a half-round coving trowel. After curing, you are left with a rock-hard epoxy cove base that is firmly against the wall and floor and prevents the entry of any liquids.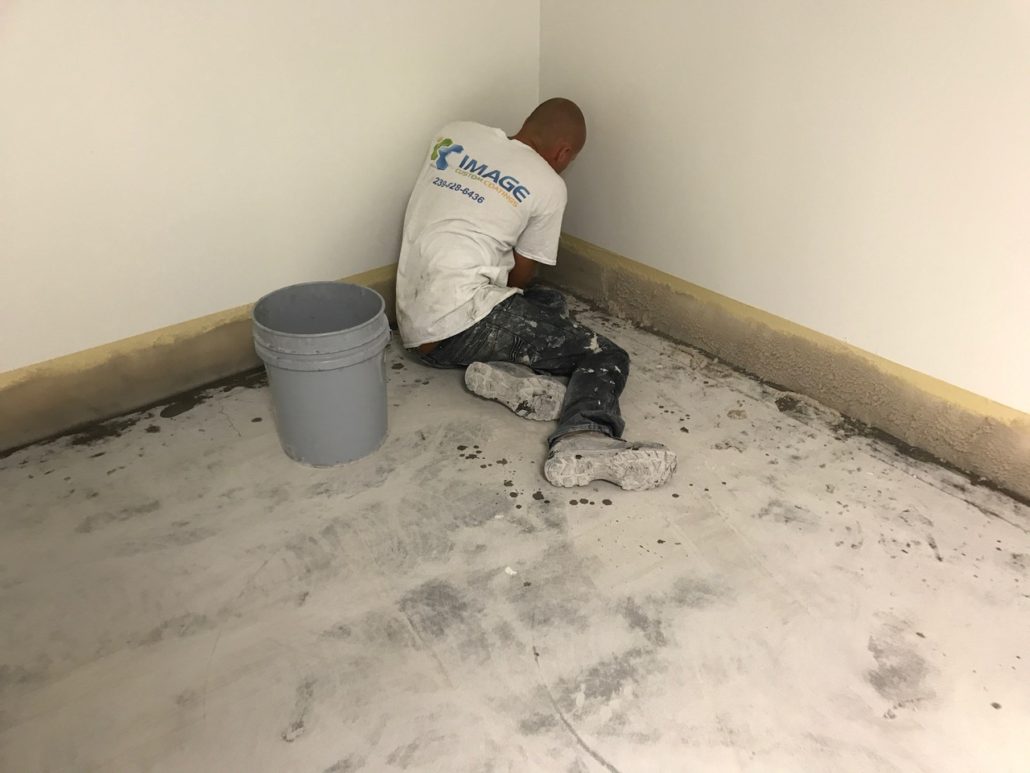 WE SERVICE ALL OF SOUTHWEST FLORIDA
Bonita Springs Fl
Bradenton Fl
Cape Coral Fl
Captiva Fl
Charlotte County Fl
Cleveland Fl
Collier County Fl

Englewood Fl
Estero Fl
Fort Myers Fl
Golden Gate Fl
Immokalee Fl
Lee County Fl
Manasota Key Fl

Manatee County Fl

Marco Island Fl
Murdock Fl
Naples Fl
North Naples Fl
Port Charlotte Fl
Punta Gorda Fl
Sanibel Fl
Sarasota Fl
Siesta Key Fl
Venice Fl
OTHER EPOXY FLOORING NEAR ME