Metallic EPOXY FLOORING Cape Coral Fl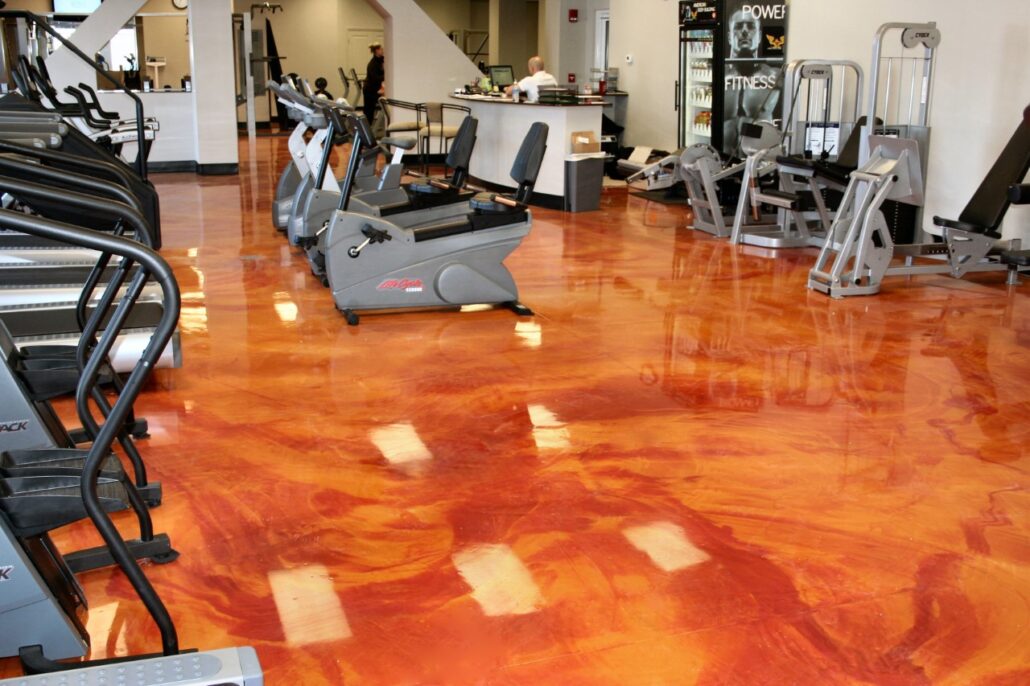 WHAT IS METALLIC EPOXY FLOORING?
Metallic epoxy is the most versatile and cost-effective 3D flooring available. It's the simplest method to build unique flooring that reflects your personality and brand identity or complements your Cape Coral home's decor.
Metallic epoxy is a multi-layered process that combines metallic pigments with clear epoxy to create a long-lasting finish.
The colors generate a lava-like flow when blended with epoxy and put over your Fort Myer concrete floor. The various colors will run through your floor until the epoxy has thoroughly dried.
This is what defines metallic epoxy flooring as a genuinely unique one-of-a-kind.
Metallic epoxy flooring is the simplest and most cost-effective method to create unique and creative places in your SWFL home or company.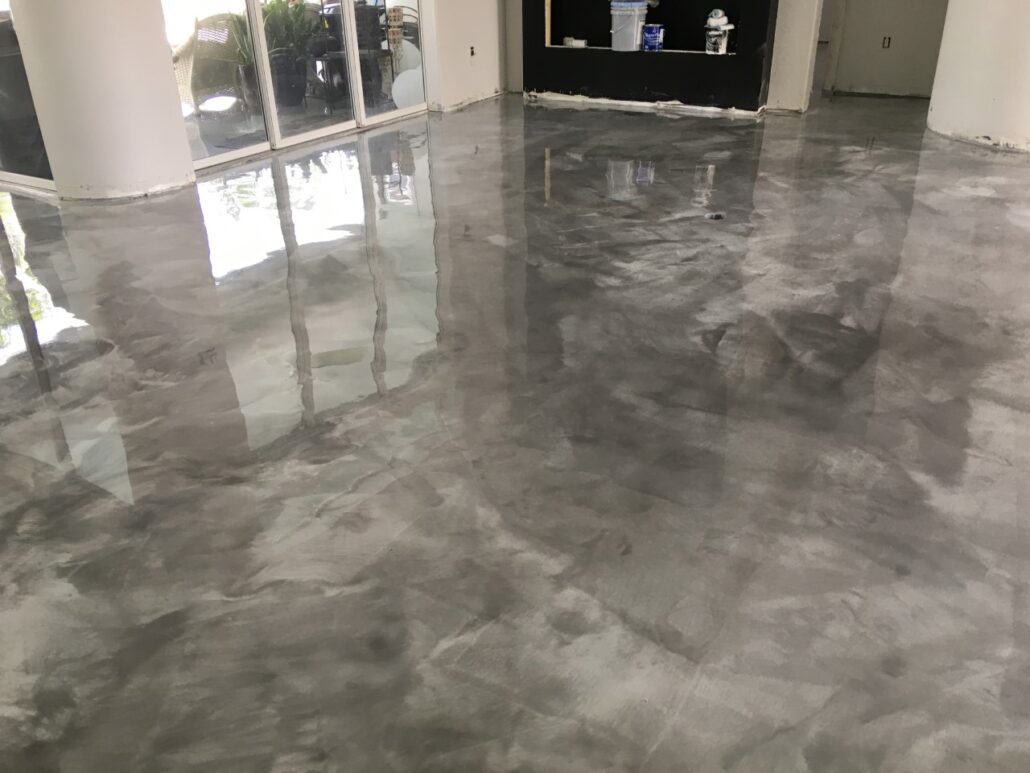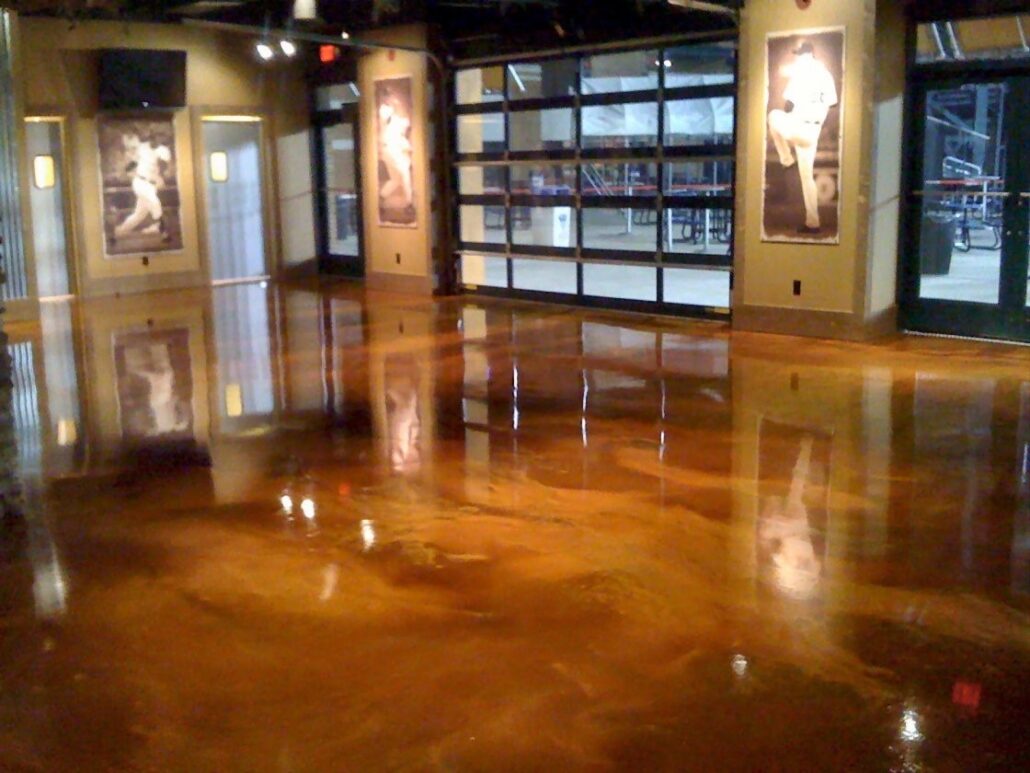 HAVE A LARGE METALLIC EPOXY FLOORING PROJECT?
We would be delighted to speak with you about your more extensive requirements. We have a certified team of employees and heavy duty equipment that deliver several large epoxy flooring projects each month, all of which require large-scale flooring work to be completed on time and within budget. Get in touch today! Call: 239-628-6436
METALLIC EPOXY FLOORING BENEFITS
LONG LASTING
Metallic epoxy flooring can last 15+ years when appropriately installed by certified installers. Before coating your metallic epoxy floor, Image Custom Coatings ensures that your concrete slab has been adequately prepared. This guarantees that the epoxy adheres well to the concrete and lasts a long time.
EASY TO CLEAN
Metallic epoxy cures to a smooth and seamless surface that is impervious to dirt, moisture, and bacteria. Our Cape Coral epoxy floors are easy to maintain and clean with soap and water.
DURABLE
We only use industrial-grade epoxy coatings, which outperform other flooring solutions regarding chemical and abrasion resistance. In addition, they cure to a flexible surface that muffles the sound of heavy foot traffic and shopping trolleys.
INCREASE LIGHT REFLECTIVITY
Metallic epoxy floor coatings have a reflecting surface that improves visibility inside rooms, allowing your merchandise to stand out more in your store, showroom, or office.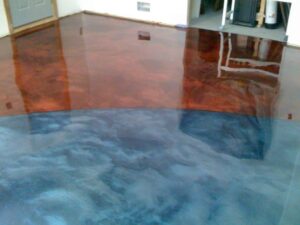 UNIQUE LOOK
Metallic epoxy is ideal for imitating wood, marble, granite, or stone texture. Because there are so many different colored pigments, our certified team can create any look imaginable.
CAPE CORAL METALLIC EPOXY FLOORING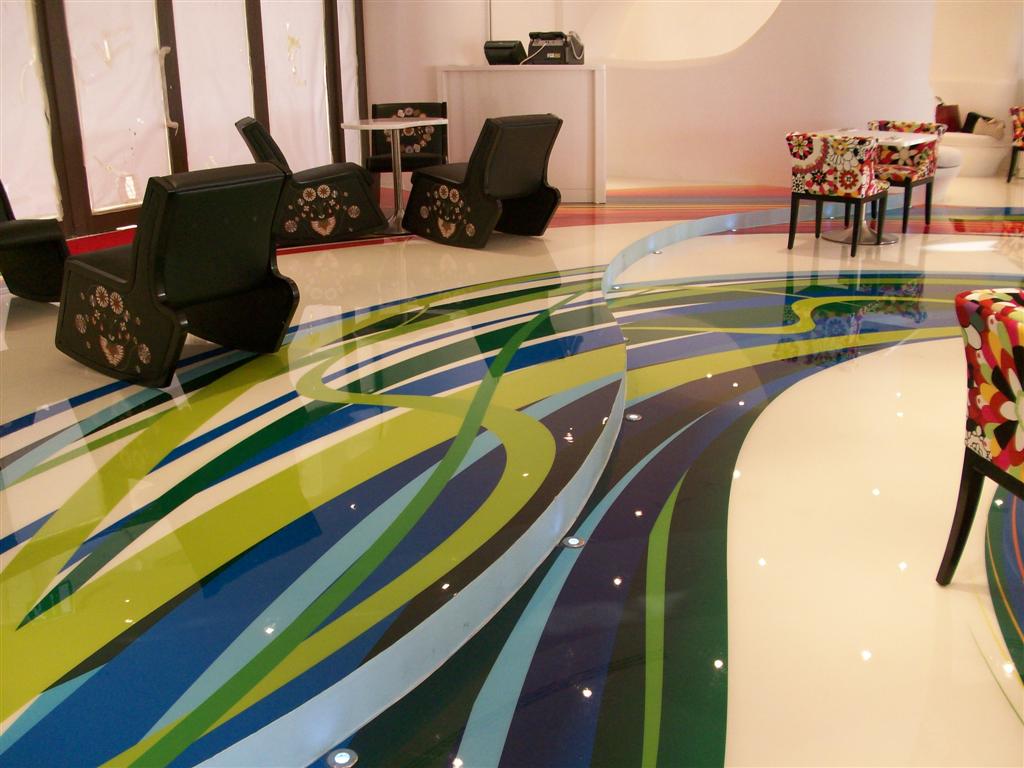 You can be confident that our rigorous installation processes and attention to detail are our top priorities when purchasing a floor from Image Custom Coatings. However, the little things are crucially important in ensuring that your epoxy flooring lasts many years.
Each of our floors begins with a mechanical grinding process to achieve the proper profile for the concrete.
Next, we will fix all the holes and cracks in your floor.
After finishing the concrete repairs, we proceed to apply the epoxy primer, also known as a vapor barrier.
A metallic self-level basecoat is next applied. At this point, the various metallic colors begin to interact with one another to create the 3D epoxy effect.
We apply a clear protective top coat to finish your new metallic epoxy floor.
Metallic epoxy flooring is excellent for the following SWFL settings:
Office floors
Retail shop floors
Garage floors
Car dealership floors
Restaurant floors
Coffee shop floors
And much more
WE SERVICE ALL OF SOUTHWEST FLORIDA
Bonita Springs Fl
Bradenton Fl
Cape Coral Fl
Captiva Fl
Charlotte County Fl
Cleveland Fl
Collier County Fl

Englewood Fl
Estero Fl
Fort Myers Fl
Golden Gate Fl
Immokalee Fl
Lee County Fl
Manasota Key Fl

Manatee County Fl

Marco Island Fl
Murdock Fl
Naples Fl
North Naples Fl
Port Charlotte Fl
Punta Gorda Fl
Sanibel Fl
Sarasota Fl
Siesta Key Fl
Venice Fl
OTHER EPOXY FLOORING NEAR ME