Polished Concrete Cape Coral Florida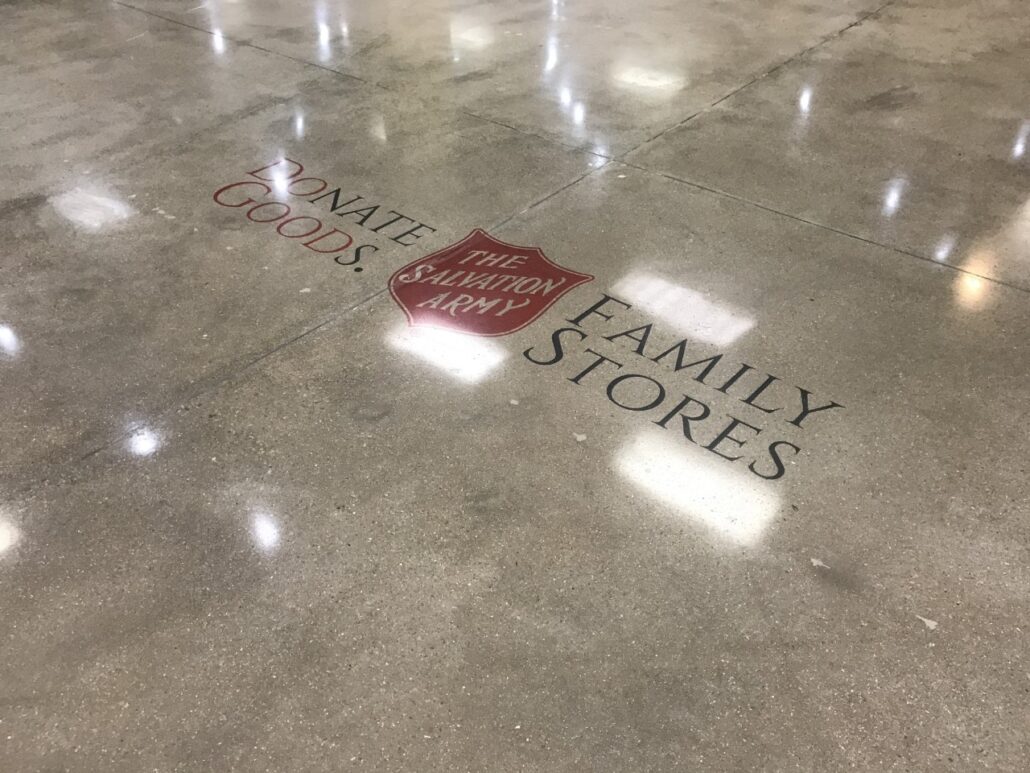 WHAT IS POLISHED CONCRETE
Concrete is a material that can be found in almost any home, commercial, or industrial building. When you consider concrete's exceptional durability and performance, it's no surprise that general contractors, logistics companies, builders, architects, retailers, industrial warehouses, office buildings, and homes are rushing to these smooth, durable, easy-to-maintain, and high-luster flooring.
Concrete polishing is a multi-step process that includes mechanically grinding and honing the concrete, followed by polishing it with diamond resin pads that cut the concrete's surface. The completed floor is smooth and extremely durable, making it ideal for large buildings that use forklifts all day, as well as high-traffic areas such as commercial office buildings, retail stores, and other high-traffic locations.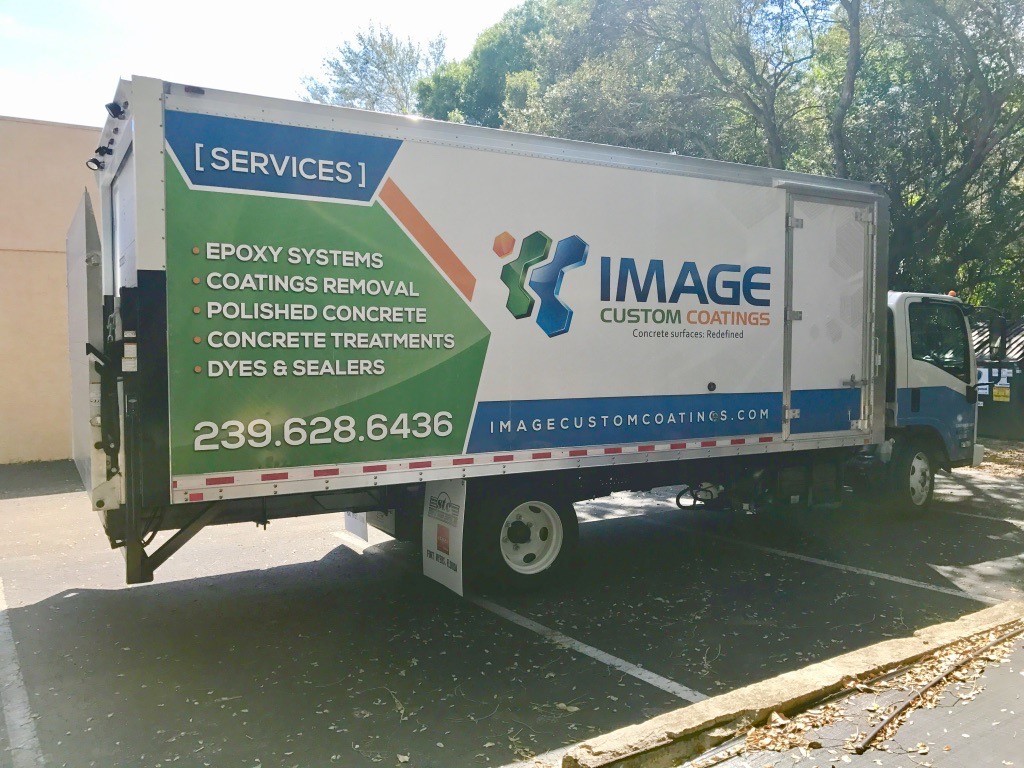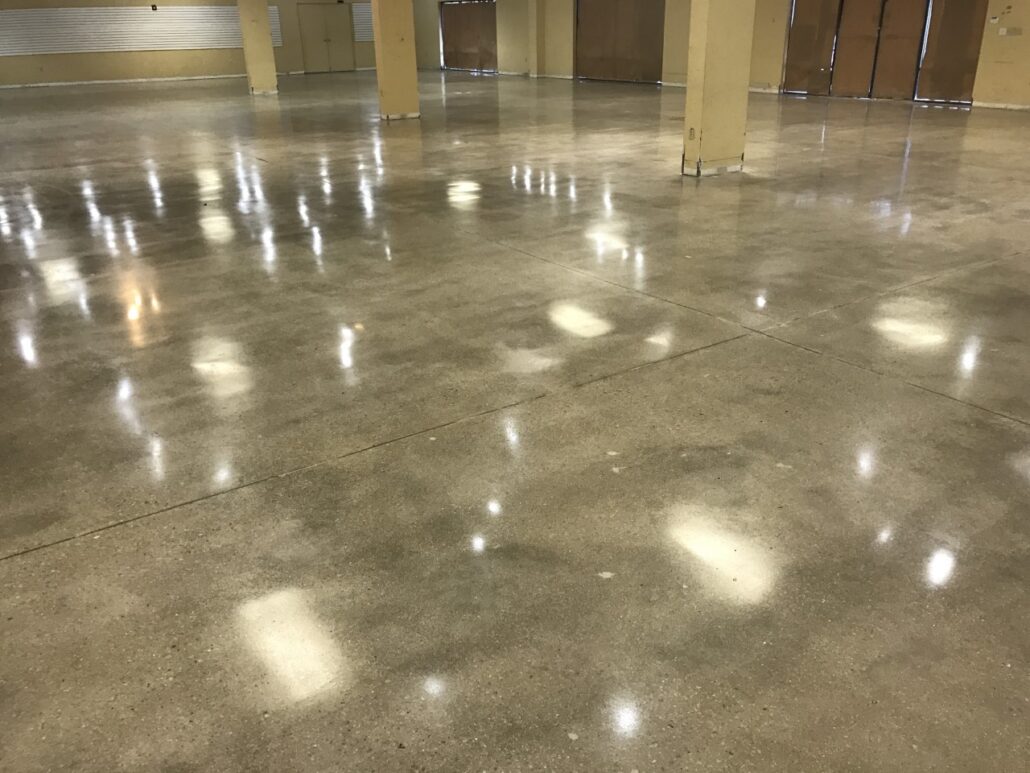 HAVE A LARGE PROJECT?
We would be delighted to speak with you about your larger requirements. We have a certified team of employees with heavy duty equipment that delivers a number of large projects each month, all of which require large-scale flooring work to be completed on time and on budget.
Get in touch today! Call: 239-628-6436
POLISHED CONCRETE BENEFITS
DIFFERENT SHEEN LEVELS
You can choose the size of stone exposed, the sheen (from satin to high-gloss), and even a ray of various concrete dyes with polished concrete's smooth, reflective surface. Image Custom Coatings can provide you with a polished concrete finish that fits within your budget.
EASY TO CLEAN
Polished concrete's smooth glass-like surface repels dust, debris, and allergies, making it simple to clean, requiring only occasional damp mopping or floor scrubbing. Polished concrete floors also eliminates the need for waxes or coatings, as well as the time, effort, and cost associated with their application.
COST SAVING
Traditional flooring options are more expensive than using the concrete slab as your finished floor. You don't need any floor covering materials, which significantly lowers your maintenance costs. Polished concrete will also reduce the amount of chemicals needed to keep your floor clean.
DURABLE AND LONG LASTING
When we polish your concrete at Image Custom Coatings, we apply concrete hardener/densifier. This increases the durability of your concrete slab and makes it less prone to damage, heavy traffic and forklifts.
SEALED CONCRETE
When concrete is unpolished or sealed, it becomes porous, resulting in concrete dusting. Dust is not only an eyesore and a health danger, but it may also degrade the operation of machinery and manufactured items. Dusting and wear and tear are considerably reduced when your floors are polished.
IMPROVE LIGHTING
A polished concrete floor's reflecting characteristics will maximize the light in any space. Improved ambient lighting lowers energy costs, improves safety, and enhances the appearance of your facility. Polished concrete is the floor to choose if you want to present a bright, clean, and professional image in your workplace, restaurant, hotel, shop, or house.
HOW WE DO CONCRETE POLISHING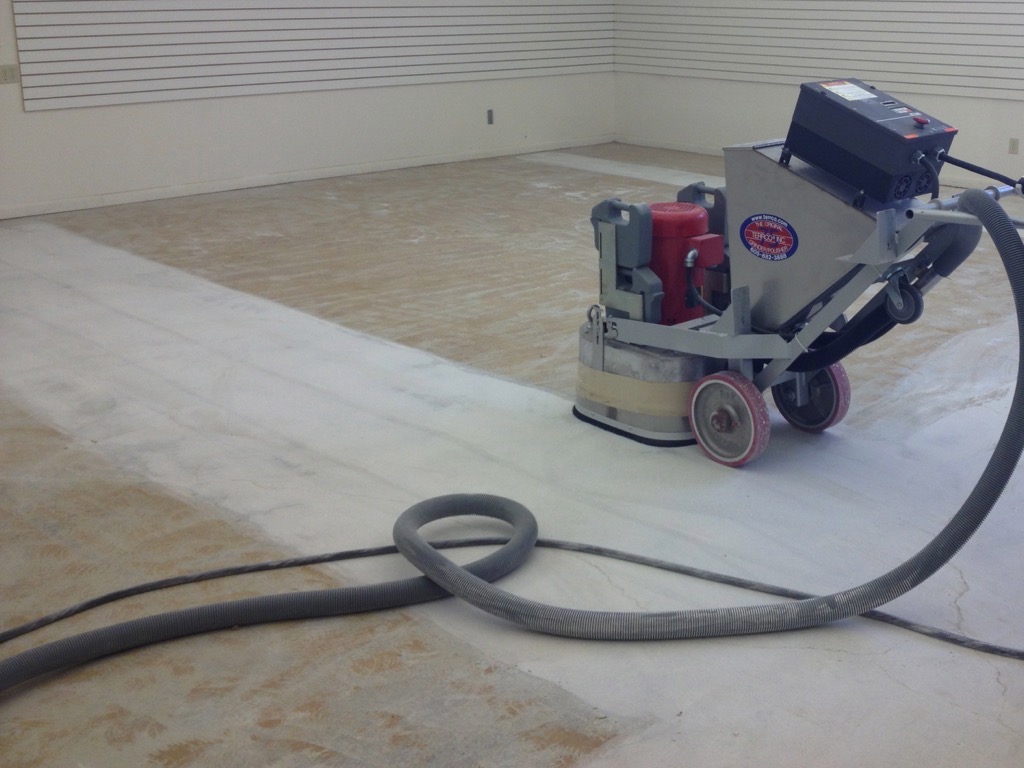 Almost any physically sound Cape Coral concrete floor, new or old, can be polished. However, there are a few exceptions, such as new concrete floors, where the slab should be in place for at least 28 days to verify that the concrete mixture has adequately cured.
To reveal the stone in the concrete, Image Custom Coatings certified employees begin by mechanically diamond grinding the floor. After that, we repair any cracks or holes in the concrete.
We make multiple passes over the floor with a range of diamond grits after the concrete slab is restored and the stone is revealed. The team next use concrete grout to fill in any leftover gaps and fractures before applying concrete hardener and letting it cure overnight.
We go on to resin pads and begin polishing the concrete to the appropriate sheen using a variety of grits once it has hardened.
Cleaning, applying a stain protector, and burnishing the floor are the final steps.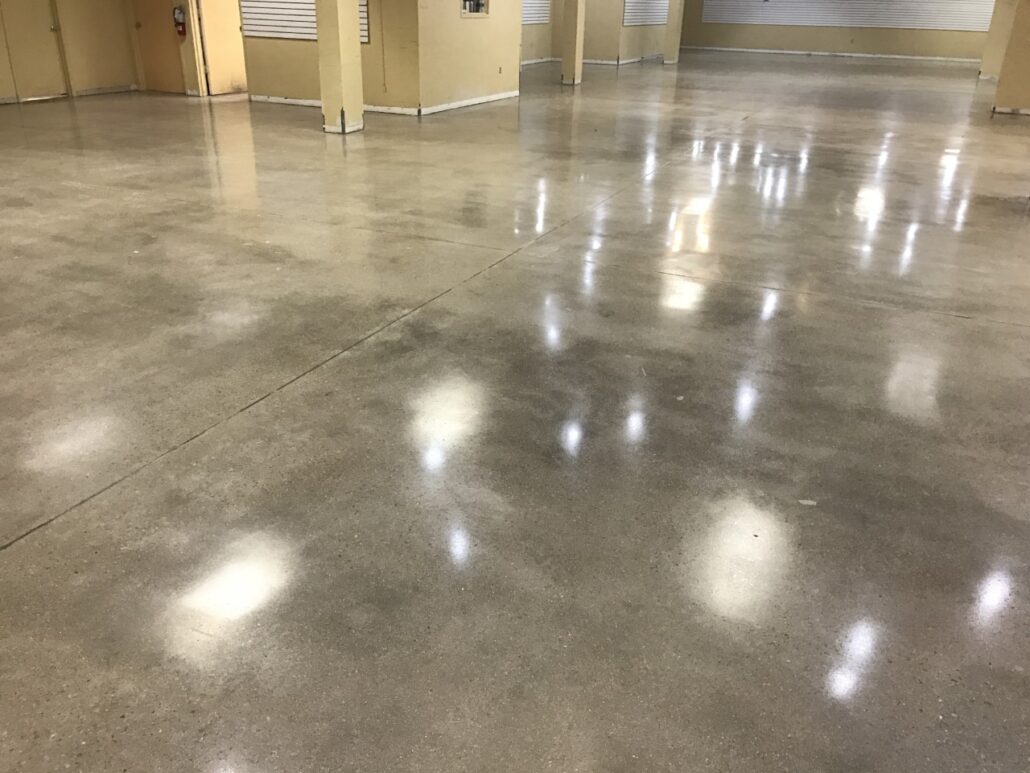 WE SERVICE ALL OF SOUTHWEST FLORIDA
Bonita Springs Fl
Bradenton Fl
Cape Coral Fl
Captiva Fl
Charlotte County Fl
Cleveland Fl
Collier County Fl

Englewood Fl
Estero Fl
Fort Myers Fl
Golden Gate Fl
Immokalee Fl
Lee County Fl
Manasota Key Fl

Manatee County Fl

Marco Island Fl
Murdock Fl
Naples Fl
North Naples Fl
Port Charlotte Fl
Punta Gorda Fl
Sanibel Fl
Sarasota Fl
Siesta Key Fl
Venice Fl
OTHER EPOXY FLOORING NEAR ME